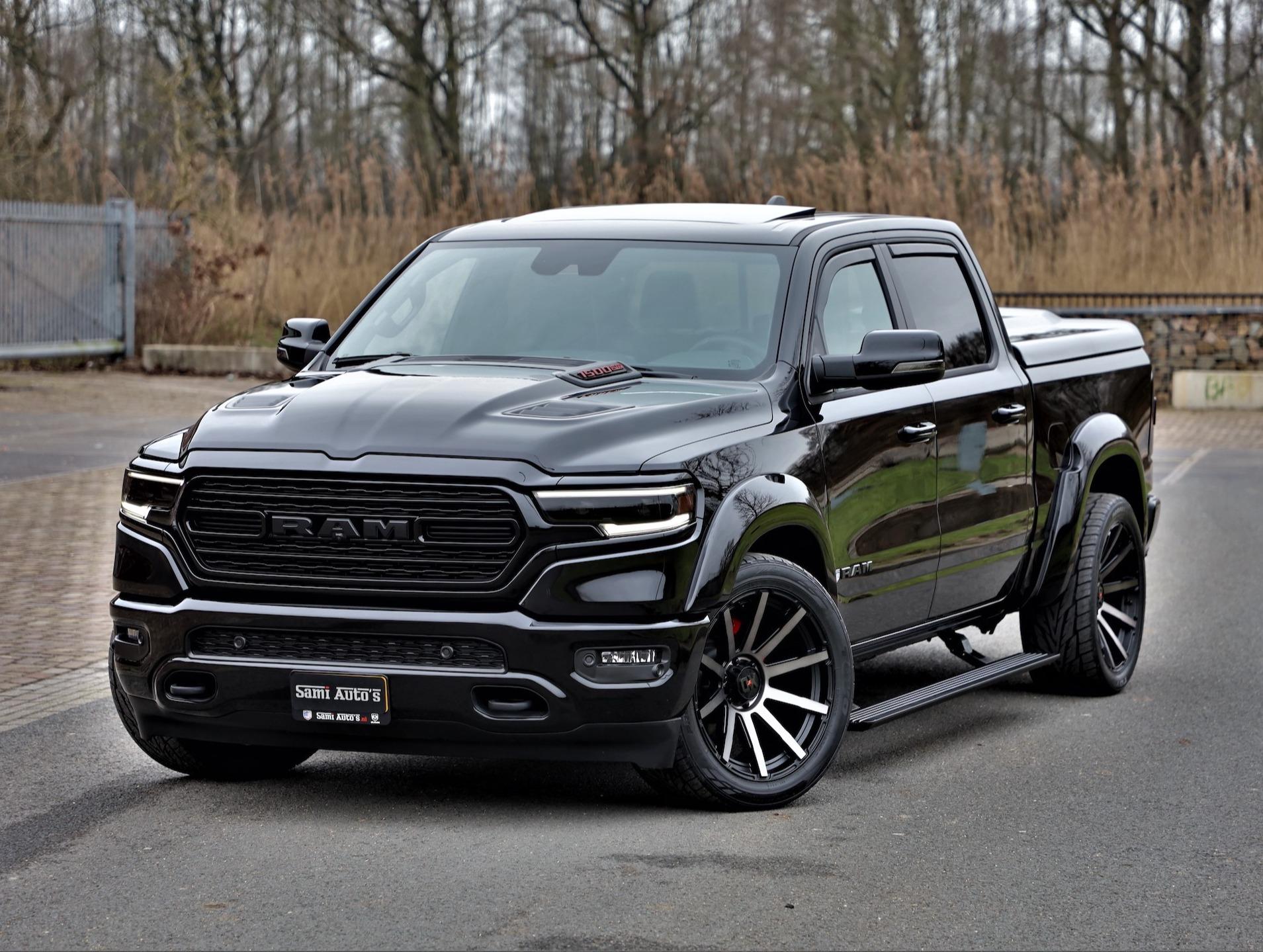 Onberispelijk. Krachtig. En voornamelijk, intelligent.
Ram's vlaggenschip naar een hoger niveau. De 2022 Ram 1500 Limited verhoogt de lat op gebied van bruik-baarheid, comfort en design in het pick-up segment. De Night Edition onderstreept het Europese karakter.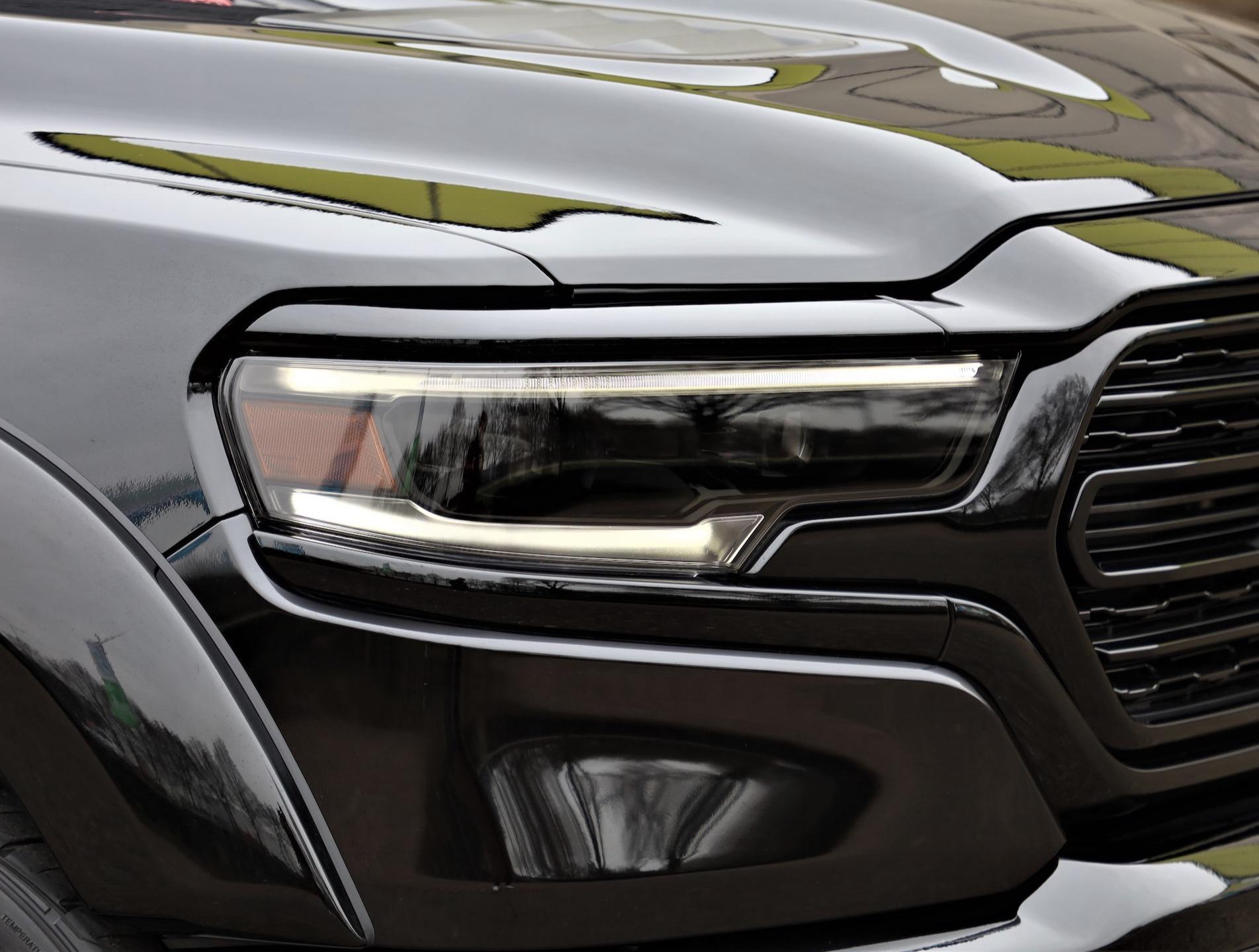 PREMIUM KOPLAMPEN
De opvallend vormgegeven led-dagrijlichten van de 2022 Ram 1500-modellen verhogen niet alleen uw veiligheid in het licht, de premium koplampen met Automatisch grootlicht-functie bevatten ook een automatische lichtfunctie. De 2022 Ram 1500 Longhorn® en Limited en de TRX zijn uitgerust met Multibeam-koplamptechnologie en een licht aangepast ontwerp dat past bij het roosterframe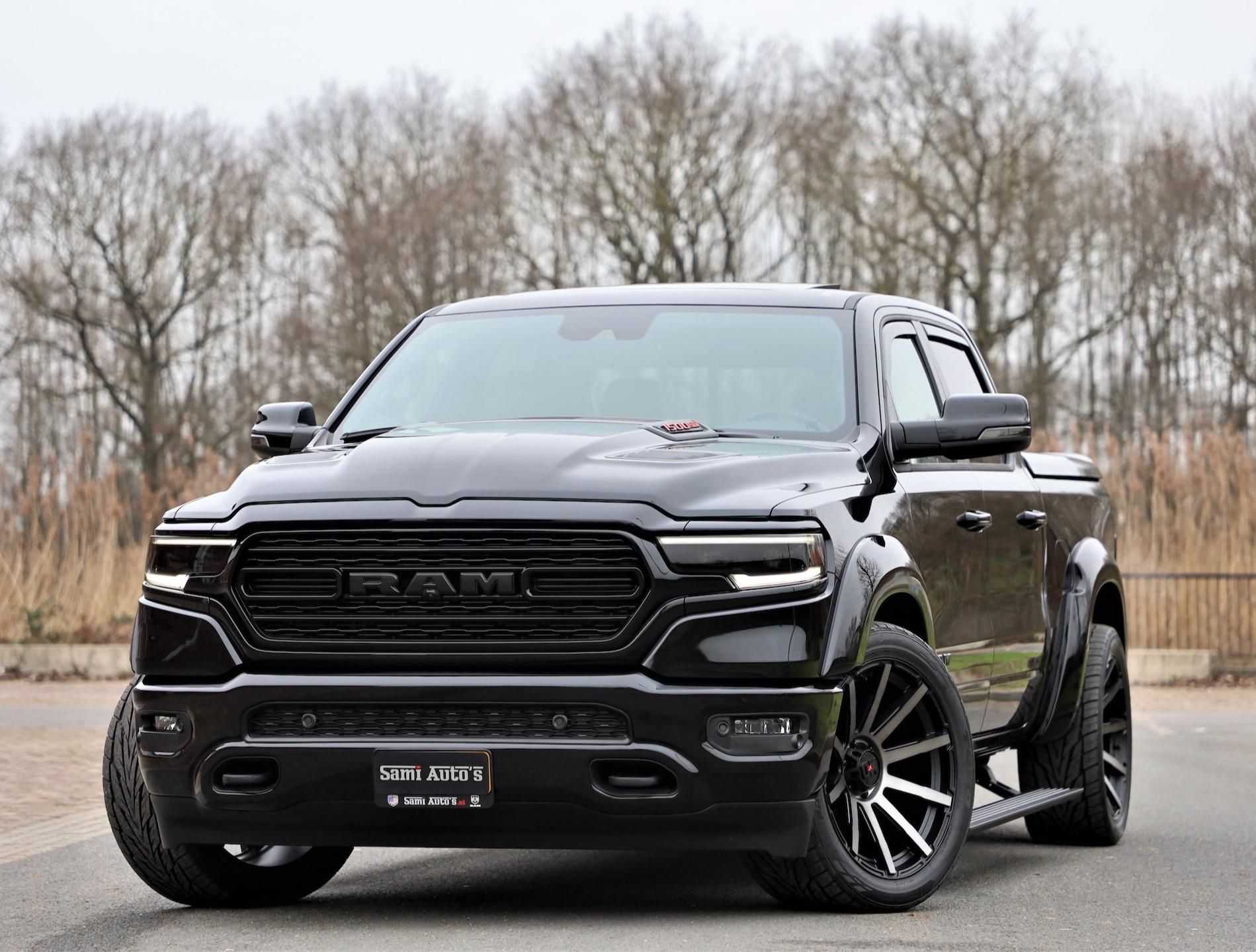 OPTIEK PAKKETTEN
Sami Auto's is gericht op de Europese markt en biedt de 2022 Ram line up op een meer stijlvolle manier dan ooit. Beschikbare Night Edition, Sport Appearance Package en bumpers in carrosseriekleur geven de iconische Amerikaanse Ram 1500 een moderne, sportieve styling, waarbij de chromen elementen de look niet bepalen maar juist versterken.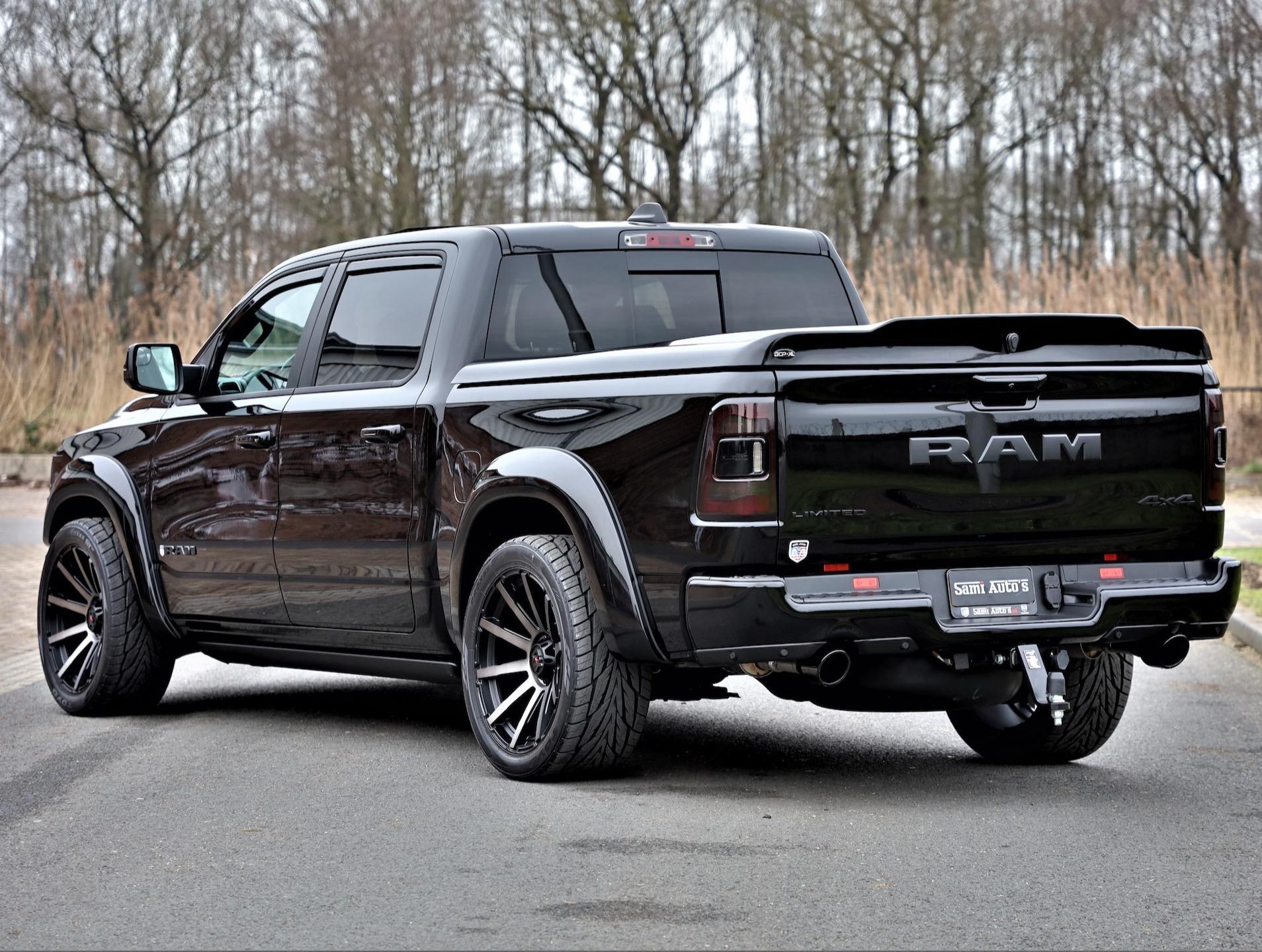 SLIM GEDESIGNDE LIJNEN
Bij het carrosseriedesign van de Ram 1500 werd speciale nadruk gelegd op de vorm van de natuurlijke randen van de carrosseriestijl die verantwoordelijk zijn voor een aanzienlijke hoeveelheid algemene luchtweerstand, zoals motorkap, spiegels, daklijn en achterklep. Deze elementen zijn ontworpen om een spoilervormig effect teweeg te brengen op de luchtstroom die uit de carrosserie komt, waardoor luchtturbulentie en luchtweerstand worden verminderd.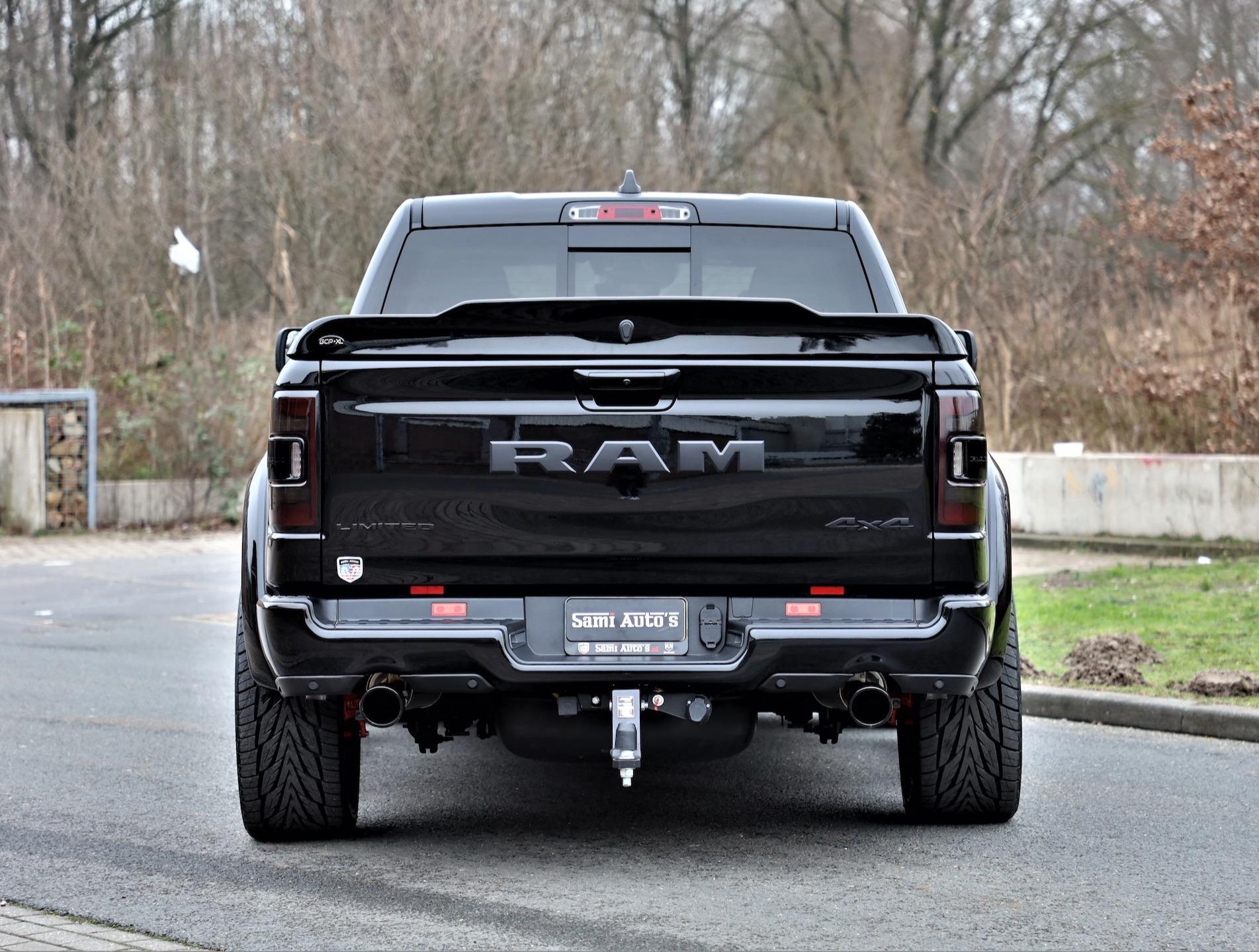 HOOGWAARDIGE LEDERUITRUSTING
Pick-up is ook premium: de Ram 1500 modellen hoeft u stijl en comfort niet te vergeten, noch de veelzijdigheid en robuuste materialen.

Het leer dat wordt gebruikt voor de stoelen en opbergruimtes in het interieur van de Ram 1500 wordt niet alleen gekenmerkt door hun veerkracht en duurzaamheid. De stoelontwerpen aangepast aan de uitvoeringen zien er sportief, elegant of luxueus uit, de hoge kwaliteit wordt onderstreept door spannende accenten in contrasterende en decoratieve stiksels.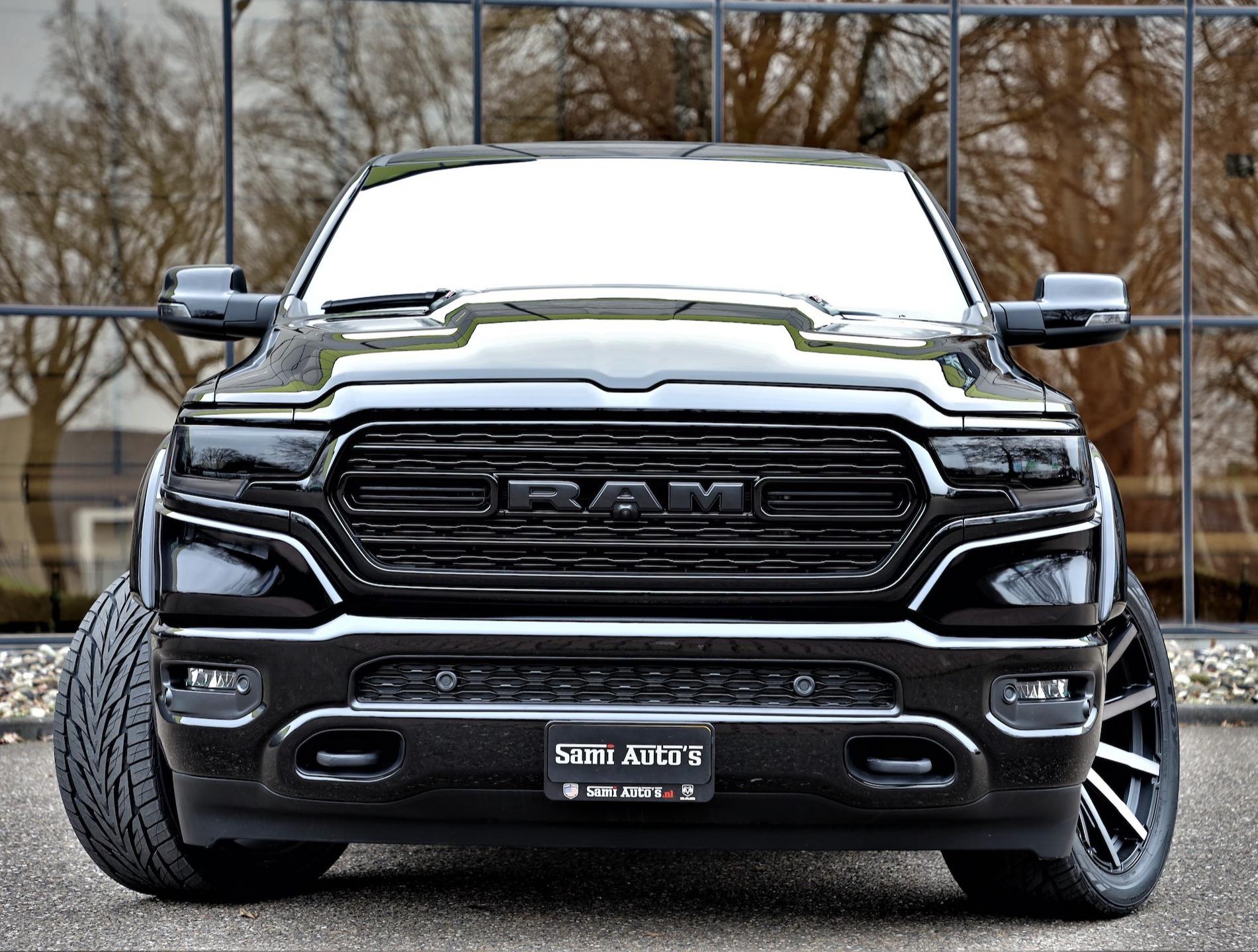 GERAFFINEERDE MATERIAALKEUZE
Oppervlakken die niet van echt leer zijn voorzien, geven toch een eersteklas gevoel. Het hoogwaardige lederen design wordt gecompleteerd door zacht aanvoelende oppervlakken en perfect overlopende panelen. Als alternatief voor het touchscreen kunt u het infotainmentsysteem en de voertuigconfiguratie bedienen met druk- en draaiknoppen. De authentieke houtsoorten die in de Ram 1500 Longhorn® en Ram 1500 Limited worden gebruikt, accentueren het interieur en maken van uw auto-metgezel een plaats van welzijn. Het comfort van het besturen van de Ram 1500 gecombineerd met het interieur van het voertuig, maakt elke rit een bijzondere ervaring in deze Amerikaanse luxe pick-up op Europees premiumniveau.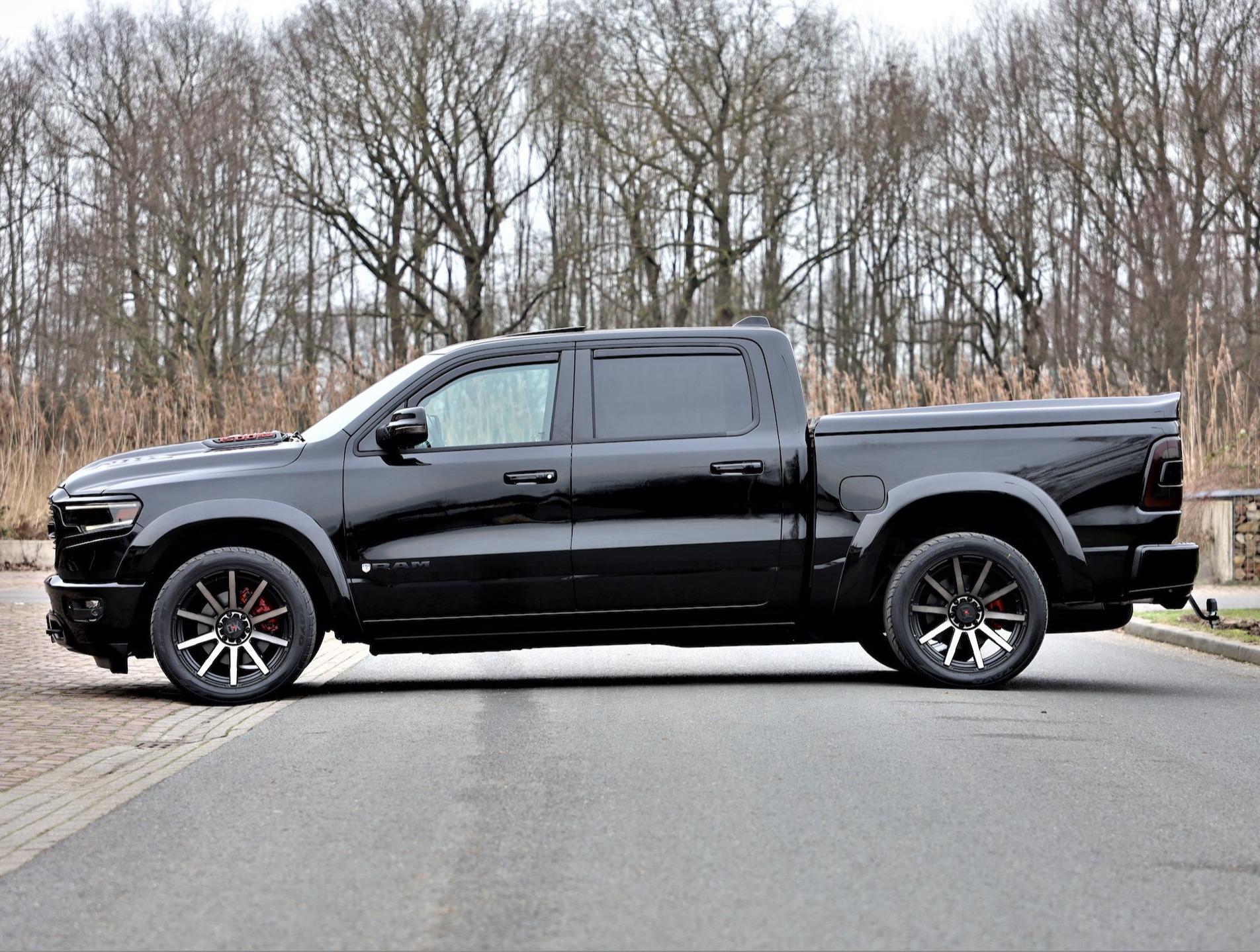 INTERIEURONTWERP: AANDACHT VOOR DETAIL
Het liefdevolle ontwerp van kleine details telt ook bij een grote pick-up: subtiele accentstiksels of uitgebreide borduursels ronden het interieur van uw Ram 1500 af. Van het merkimago op de dorpels tot het model specifieke kleurenthema van het instrumentenpaneel, de gegraveerde patronen op het dashboard en de sierlijke gespen van de stoelzak – hoe dichter je kijkt, hoe meer er te ontdekken valt in uw Ram.